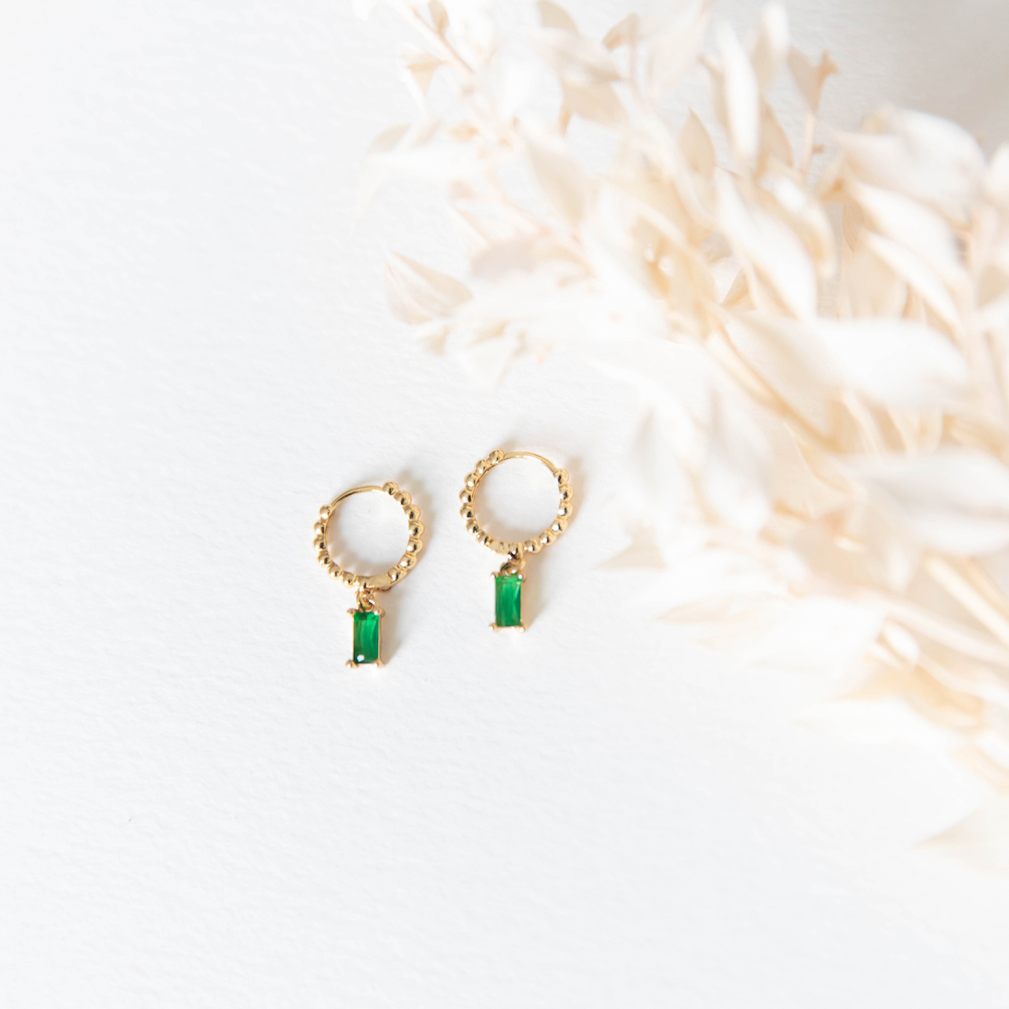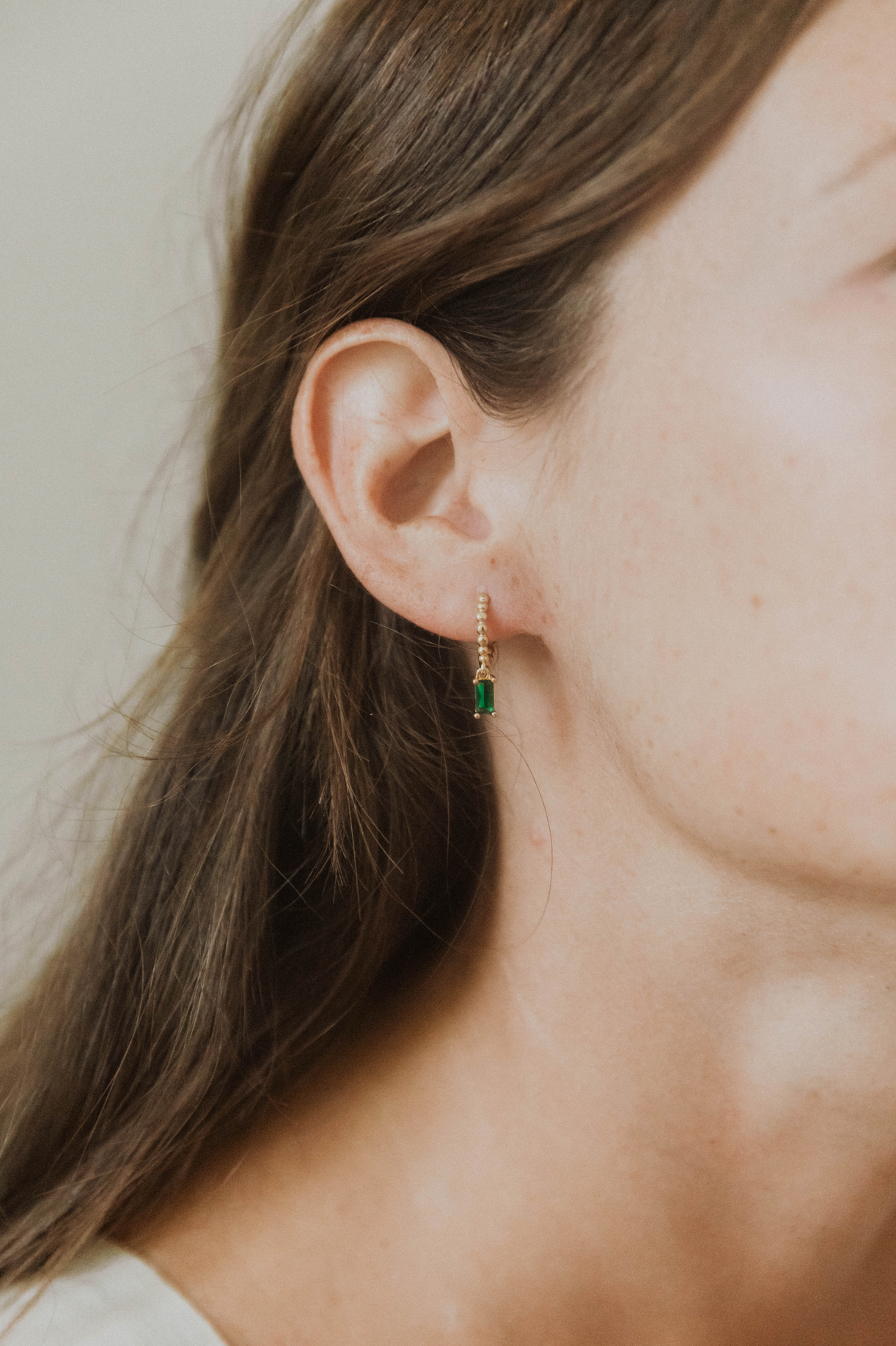 Very happy with my purchase. Thx
LOVE
Love them, light weight and really simple but so elegant, my new go too ever day
Elegant and simple
I adore this set and every time I wear them compliments flood in. They are very simple but elegant looking and just enough to catch someone's eye. I see it happening in conversation and the other person always interrupts to compliment them and ask where they are from! Have them in both the emerald and sapphire!
Love these hoops
I wear these hoops almost every single day. The little beads add some super cute texture and I love the style of these because they're very comfortable because of the full closure. Highly recommend!
Cute earrings
Love these earrings! I wear them everyday and they go well with everything.